Am I responsible to ensure the safety of others when they visit my home?
Posted by Laura Pearce on 18 January 2017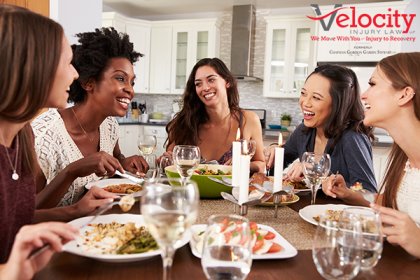 If you have property, such as land, a home, a business, or even a rented apartment, you have certain legal responsibilities when it comes to visitors or other people on your property.
The term "occupier" is used in Ontario to refer to a person who owns property, has physical possession of property, or who is responsible for and has control over the condition of that property or the activities that occur on it. The Occupiers' Liability Act sets out the rules and responsibilities of an occupier.
Put simply, as an occupier, you have a legal obligation to make your property reasonably safe for visitors so that they are protected from foreseeable harm while on the premises. Your duty is an
affirmative
duty. This means that you have to "do
something
" to make your property safe. Courts have decided that "doing nothing", even in the presence of changing conditions like the weather, is a breach of your legal responsibility.
Take care of the physical state of your property by removing or repairing hazardous conditions like an icy driveway, a rickety front step, or a darkened landing at the top of a staircase. All of these put visitors at risk of falling and injuring themselves. If you see even the potential for harm or danger, you are legally required to do something to eliminate the risk/hazard. Better yet, inspect your property regularly to prevent hazards from developing in the first place.
If you are unable to immediately make a dangerous area of your property safe, possibly because doing so would be prohibitively expensive or because you simply do not have the time, you should sufficiently block access to the area so that other people cannot enter into the dangerous area. Repairs should be made as soon as possible.
Visitors still have their own responsibility to look out for themselves, but as occupier you have the utmost responsibility to keep your visitors safe from injury.
If you are hurt when on the property of another person, we suggest that you take a lot of pictures of the area, so that you have some evidence of what condition the property was in when you were injured.
This article is not a substitute for legal advice. If you have any questions, please contact us at 519-946-4300.