What is an Examination for Discovery?
Posted by Laura Pearce on 1 March 2017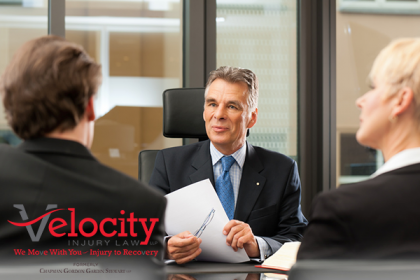 The Examination for Discovery ("discovery") is an important early step in a personal injury lawsuit, typically occurring about six months after the
Statement of Defence
is filed.
Discovery is a formal proceeding during which the plaintiff's lawyer questions the defendant, and the defendant's lawyer questions the plaintiff. Its purpose is to provide both sides with factual information that will be utilized throughout the lawsuit to understand what happened and to assess how the plaintiff's life has been affected by the incident giving rise to the lawsuit.
Due to the formality of the discovery, the person being questioned should dress "business casual".
The plaintiff and the defendant are questioned separately, under oath, in the presence of their own lawyer. Neither the plaintiff nor the defendant is in the room when the other is being questioned.
Discovery does not take place in a courtroom. It is usually held sitting around a table in an ordinary business office. A stenographer or typist is present during the discovery so that he or she can record all questions and answers. These are later transcribed so that there is a written record of the entire discovery.
Take the example of a motor vehicle collision:
The plaintiff's lawyer questions the defendant about the collision itself. This includes discussing the defendant's activities and condition leading up to the collision; the defendant's explanation of how and why the collision occurred; and what happened at the scene in the immediate aftermath of the collision. The discovery of the defendant usually takes about 30-60 minutes.
The defendant's lawyer asks the plaintiff questions covering the plaintiff's personal, educational, employment, and health history; the collision in issue; and the plaintiff's injuries, impairments and losses (functional, emotional, financial, etc.) caused by the collision. In essence, the discovery of the plaintiff covers the plaintiff's "whole life", so it takes much longer than the defendant's discovery. A plaintiff is typically questioned over 4-5 hours.
When the discovery is over, both lawyers will leave with a better understanding of the case's strengths and weaknesses. Perhaps most importantly, the lawyers will leave with an impression of how the plaintiff and defendant will perform "on the stand" at trial, and how the jury might view them. For this reason, it is important for both parties to remember that the discovery is often just as much an assessment of their character as it is an assessment of the case itself. Be truthful and respectful. Always.
This article is not a substitute for legal advice. If you have any questions, please contact us at 519-946-4300.