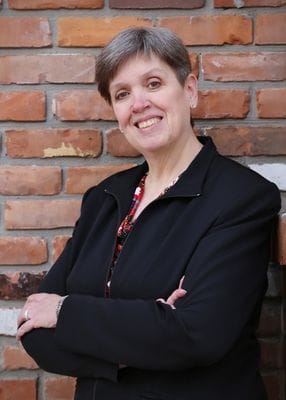 Ruth Stewart was born and raised in Essex County. She was called to the bar in 1992. Early in her legal career, Ruth represented insurance companies and also acted as a Special Prosecutor for the Workplace Safety and Insurance Board. Her practice now focuses exclusively on representing injured people, including those injured in motor vehicle accidents, dog bites, slip and falls and by product defects. Ruth also handles short and long term disability claims and statutory accident benefits.
Ruth is very committed to her clients and the successful resolution of their claims. Ruth has extensive experience in claims for Statutory Accident Benefits from both the insurer's and plaintiff's perspective. She represents numerous plaintiffs catastrophically injured by motor vehicle accidents.
Over the years, Ruth has appeared as counsel at various court levels, including the Superior Court of Ontario through to the Federal Court of Canada. Ruth also appeared as counsel at a lengthy Coroner's inquest. The inquest resulted in legislative changes in the Province of Ontario dealing with workplace harassment and violence.
Ruth is an active member of the community. She has been involved with many local charities in Windsor and Essex County. Since the 1990s she has served on the Board of Directors of "Maryvale", a local adolescent and family services facility treating children with mental health issues. Ruth is one of the Board's past Presidents and is currently serving as Secretary/Treasurer to Maryvale.
Ruth is a member in good standing with the Essex Law Association, the Law Society of Upper Canada, the Ontario Trial Lawyers' Association and the Windsor Essex Circle.